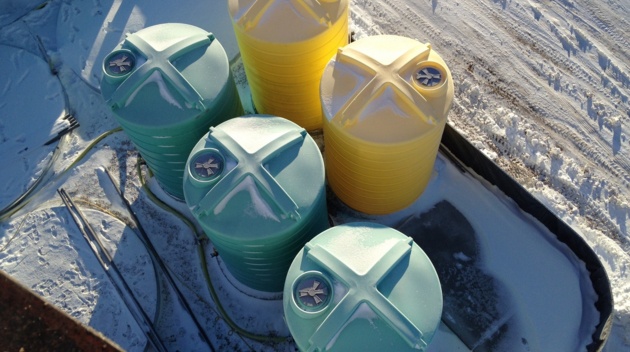 These days, storing liquid fertilizer in a plastic vertical tank over winter happens a lot. The main reason for this is buying your liquid fertilizer in fall can save you a lot of money. Making sure your tank is strong enough is important for winter storage.
Liquid fertilizer weighs 10 to 12 pounds per gallon and should be stored in poly tanks with a specific gravity of 1.5 or greater. If you didn't know already, specific gravity basically measures tank strength. The higher the specific gravity, the denser and stronger the tank. "The material a poly tank can hold is determined by the amount of plastic resin per square inch," Siebert said in a news release.
The bottom line is, if your plastic vertical tank is built with enough strength, storing liquid over winter is not a problem.