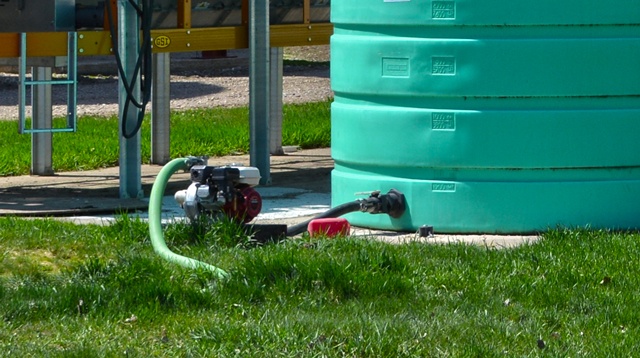 It is very important to plumb a poly vertical or horizontal tank correctly. Having the right tools and following the correct process will help lengthen the life of the tank and significantly reduce the chances of cracks or splits. In this article, you will learn why you should always use flexible hose rather than rigid pipe.
Flexible vs Rigid Tank Plumbing:
Important: Because of the material, when a poly tank is filled with liquid, it may flex a small amount. This causes the bottom fitting to tilt, putting extra pressure on the plumbing connection. When the hose connected to the fitting in the tank is filled with heavy liquid, extra stress is also applied.
| | | |
| --- | --- | --- |
| | Flexible Hose Plumbing | Rigid Pipe Plumbing |
| What does this include? | Any hose that complies with the chemical that is in the tank. | Plastic, steel or any other rigid pipe. |
| What will happen if the tank sidewall flexes or the connection hose is filled with heavy liquid? | Hose will not put any stress on the fitting when it moves because it will flex when needed. | When the tank fitting moves, the pipe will push to the ground, putting extra pressure and force on the tank structure. This may cause a leak or a crack around the fitting. |

Poly Tank Plumbing: Installation Warning
On all poly vertical and horizontal tanks, you will find a similar warning to this: All tanks must be plumbed with a flexible hose directly after the shut off valve as shown. This prevents any movement that could break the fitting and put extra stress on the tank. Extra fittings that are installed in this tank are the responsibility of the owner.

As you can see, plumbing your tank correctly is critical. After comparing the difference between flexible and rigid plumbing, it is obvious that rigid piping can be very dangerous. If you have any questions or need extra advice on how to plumb your poly tanks, comment below and I will help where I can.