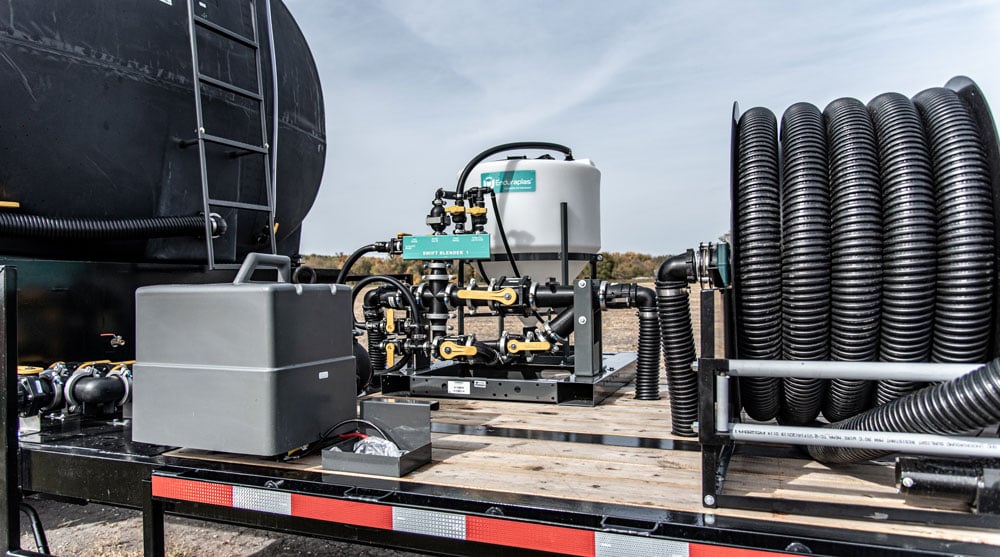 As we continue to help crop farmers and growers be more efficient every season, we are proud to announce our new chemical handling system product lineup. Introducing the Swift Blender™. A new and faster way to mix bulk chemical at the perfect rate. This unit is designed to mount on your spray tender trailer and is guaranteed to speed up sprayer refilling allowing you to spray more acres in a day.
Watch the Swift Blender™ Product Unveil
This new product lineup is a bold example of the Enduraplas engineering team striving towards our vision, 'to be the trusted resource for superior liquid management equipment when and where you need it'. We have many more new products on the horizon. Stay tuned!
To learn more about how you can increase the efficiency of your spraying operation, view the Swift Blender™ here >