Deep in the eastern base of the Whetstone Mountains – Southern Arizona, sit the most protected water-filled caves in America. Keeping them natural is no easy task. A solution to conserving thousands of gallons of cave water has been discovered.
Watch the Full Story
My name is Joe Caputo, and I'm a park ranger at Kartchner Caverns State Park. I work in the maintenance department, and I've been here for 18 years.
Kartchner Caverns, the "living cave," has been a state park since 1999. It's dependent entirely on rainfall and the area's water table to put water into the cave.
So things that we can do to minimize the amount of water and groundwater we're using here will be impactful and allow more water to make it into the caverns.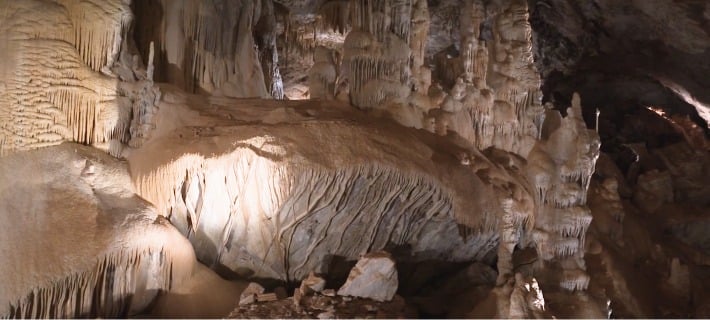 At Kartchner Caverns, we get about 200 - 250 thousand visitors annually. We use two and a half to three million gallons of water in the park for different functions, and our groundwater has been dropping over the year. A way to combat that is for us to use rainwater in the maintenance and operations of the park when we can.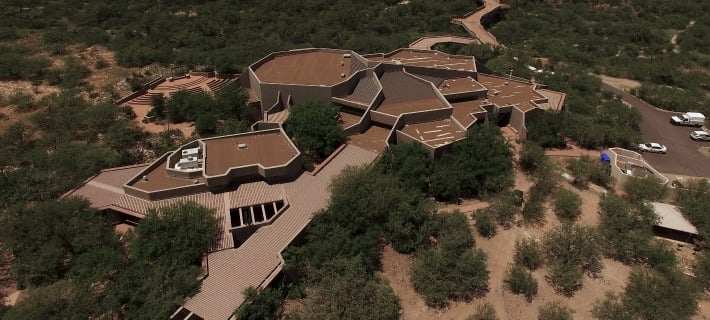 Hi, I'm rick Weisberg with Oasis Water Harvesting (OWH). When I heard about Kartchner Cavern's water conservation issues, I thought, well, let's make a bigger system for their septic tank.
OWH put in two 2,600-gallon Enduraplas tanks, which we added to a thousand-gallon fiberglass leg tank that Kartchner Caverns had been using for a year or two. We're collecting rainwater off one half of their shop roof building; it's about 1,800 square feet of roof.
"This system allows us to capture water off the roof and use it at the sewage treatment plant, and all the water we can save out of the well is water that we can keep in the cave." - Joe Caputo.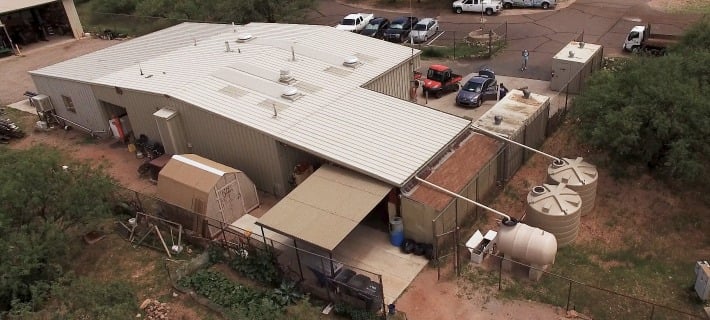 The 1,800 square feet of roof will give Kartchner Caverns 1,100 gallons of water with one inch of rain. It'll stay full through the monsoon season. After the monsoon season, there will be infrequent winter rains, which will keep adding water to the system. OWH hopes it will last until spring next year before they start running out of water.
On a daily basis at Kartchner Caverns, we have to take care of the sewage treatment plant, and we use water for that usually. Normally, we were using groundwater.
Now with the installation of our rainwater harvesting system, we're hoping to use rainwater exclusively in our daily operations out here.
We usually use 50 to 100 gallons of water to clean the sewage treatment plant, break up the sludge, wash down the sidewalls, and keep everything clean and moving along.
This system will be capable of producing at least 12 to 15 thousand gallons a year for us, and we should be able to do all of our maintenance at the plant without having to use our groundwater.