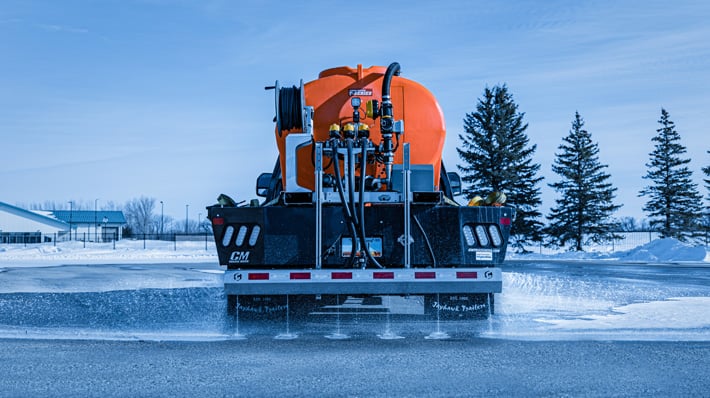 During storm season, your equipment needs to be ready at the drop of a hat. Any setbacks from a poorly maintained fleet is wasting time that could be spent protecting the public from snow and ice. To provide the level of service people depend on you for, equipment maintenance should be at the top of your checklist before, during, and after a storm event.

How to Maintain Your Snowfighting Equipment
Your entire fleet, including vehicles, snow plows, sprayer rigs, chemicals, and brine makers, each have specific maintenance needs to monitor frequently. Taking the time to do this can be the difference between saving the day and getting left out in the cold.

Vehicles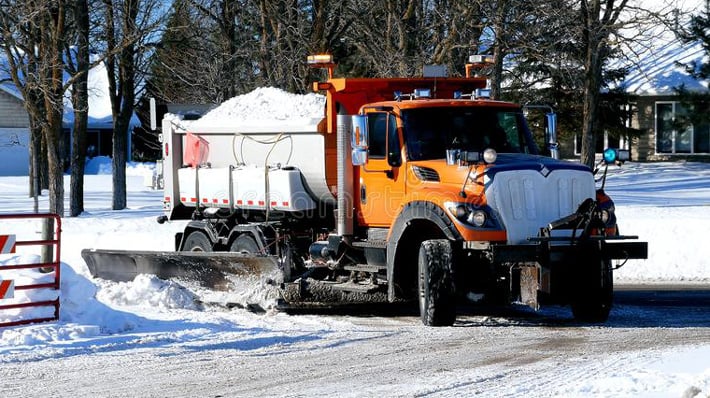 Vehicles like dump trucks may be the workhorses of your snow removal fleet, but they still need to be maintained routinely. This includes:

Greasing and lubricating all moving parts at equipment attachment points
Checking all hydraulic hoses and fittings on all applied equipment
Bleeding air systems to reduce the chance of freezing
Make sure all safety equipment is in place and operational
Check all electrical components for correct operation
After the storm, all vehicles should be cleaned thoroughly to remove all anti-icing and other excess materials from the cab and undercarriage. It might seem like a no-brainer, but servicing your vehicles as needed to prepare for the next assignment is also a great way to ensure you're ready for storm season.

Snow Plows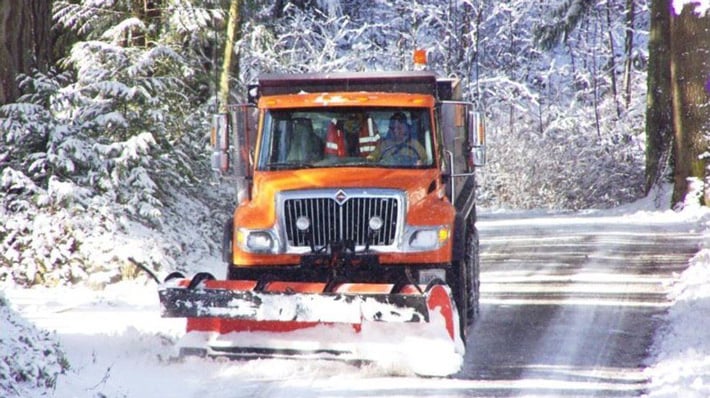 Inspect your plow's cutting edge for severe wear before every storm to ensure it is still strong. Snow plow maintenance can also include:
Flushing and replacing the hydraulic fluid
Inspecting and replacing hoses, fittings, and plow shoes, if needed
Cleaning all electrical connections (corrosion can build up during the season, especially when not used regularly)
Lubricating your plow's sliding pins, pivot points, and exposed portions of your cylinder rods to keep them from locking, and to minimize rust.
Coating all electrical connections in a layer of dielectric (nonconductive) grease to minimize corrosion
Cleaning the plow of dirt and salt


Liquid Sprayers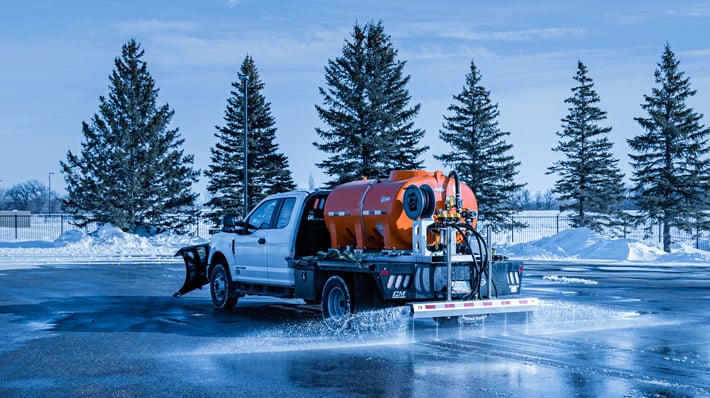 Using a liquid sprayer is an effective way to anti-ice. Long before a storm strikes, your sprayer should be winterized and ready for action. This means:


Regularly flushing the tank to prevent contamination
Servicing the auxiliary motor
Checking all electrical components for correct operation
Performing a "trial run" with water instead of brine to ensure your rates are adequate
Calibrating equipment for the specific application rate desired
Repairing any problem as necessary to ensure the correct operation of equipment


Related Content: Ice Master® T-Series
Chemicals & Materials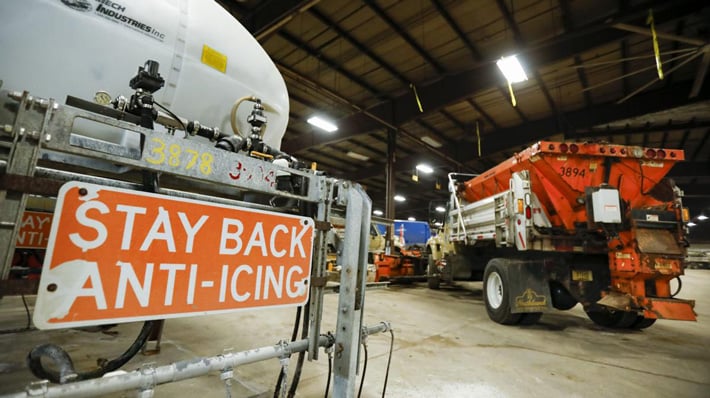 Your chemicals are the backbone of your entire snow-fighting fleet, yet it's easy to overlook their maintenance. To ensure optimal performance from your chemicals, you should:

Store your road salt in air-tight, water-resistant packaging
Store liquid de-icers like brine in carbon steel containers or durable, non-corrosive tanks
Keep all chemicals in a temperature-controlled environment
Avoid storing your chemicals near moisture or direct sunlight
Properly clean or vacuum rock salt, sand, and other snow-fighting materials to avoid corroding other surfaces


Brine Makers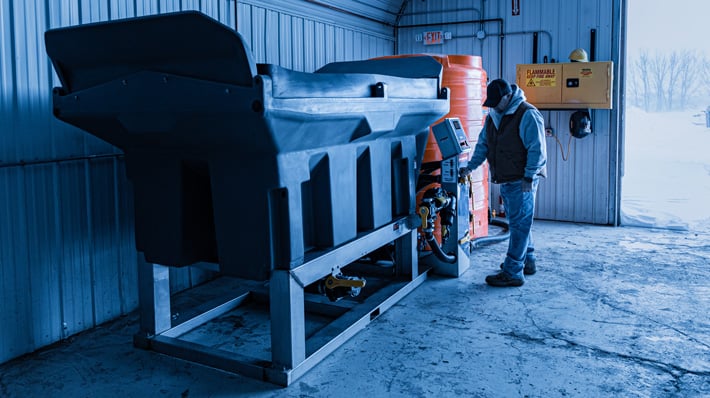 An essential piece of your snow-fighting arsenal, brine makers also require routine maintenance to operate at total capacity. Such as:

Testing your water flow to ensure you can quickly make brine at a moment's notice
Ensuring reliable delivery of the brine ingredients
Storing your brine maker in a temperature-controlled environment
Having trustworthy operations for creating and loading salt brine
Ensuring all electronics are responsive and working properly
Knowing how to clean your brine maker (whether it be automated or manual)

Winter storms wait for no one. Performing routine maintenance of your snow and ice control equipment is your best bet to ensure you'll be ready for the next one whenever it strikes. To keep ahead of the storm, click the button below to watch training on how to prevent the bond of snow and ice with liquid brine.