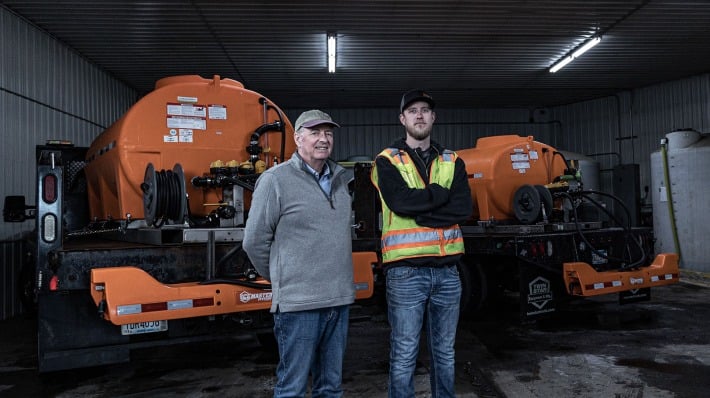 Hantho Outdoor Services, a family-owned outdoor service provider based out of Minnesota, use Camion products to fight the aggressive snowy weather in the Midwest. As certified snow professionals, the Glossop family share their experience and tips with de-icing with liquid brine.
Watch the Full Story
I'm Charles Glossop, and I'm a certified snow professional. I own and operate Hantho Outdoor Services with my son Alex.
Hantho has been in business now for over 35 years. We're in the snow business; we also work in the grounds and maintenance commercial industry. We're a $9 –$10 million dollar company based out of Minneapolis, and we have clients in about 14 different states where we provide our services.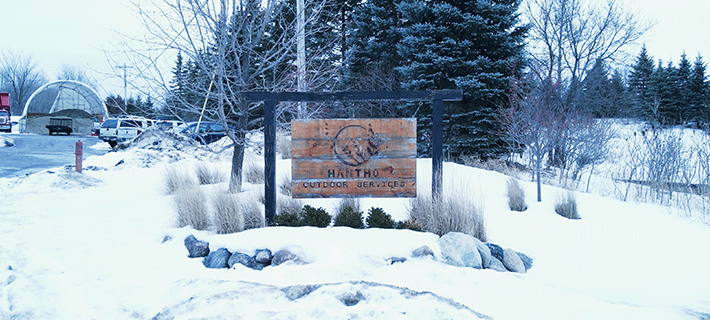 This is our 36th year using brine. When we first started, all we had was a 55-gallon barrel with a sump pump, and we made it work. We've tried a lot of different brands throughout the years, but what we like about Camion is that it's all-electric. There's no gas engine, so there's no having to refuel in the middle of a run.
"The key is that it's simple;
anyone can operate it, and you don't have to try to get a gas engine started for 20 minutes." - Alex Glossop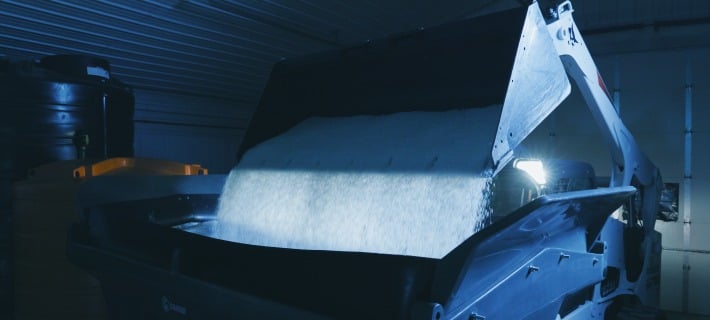 One major saving we get with pre-treating the pavement is that we don't have to run over the same surface multiple times with a blade. It's changed how we manage a whole storm event. We're being proactive instead of reactive for an event.
"We're able to let our clients know what we're doing and that we will be going out to pre-treat, and then they have the comfort of knowing that we're on top of the storm."
When you're pre-treating, there's less wear and tear on the blades, poly edges, and metal edges because you do not have to run over the same piece of ground, whether it's a sidewalk or a parking lot, multiple times. You get one clean scrape, and then you move on.
And the other piece is the savings on the back end of a storm event. You don't have to use as much granular, liquid, or pre-treat salt because you're not trying to melt frozen ice sticking to the pavement, so that's a huge saving. The other aspect of that is less salt on sidewalks, therefore, leads to less tracking of granular salt into the buildings, so the property management companies see less cleaning costs.
You can get started so easily with brine. You can start with a 275-gallon tote, and there are plenty of supply places that will sell you the product. You just need to understand what product you're buying and explain to the person you're buying the product from what your application is.
"You just need to make the decision that you are going to use liquids, and if you make that decision, I'll guarantee you'll never turn back."